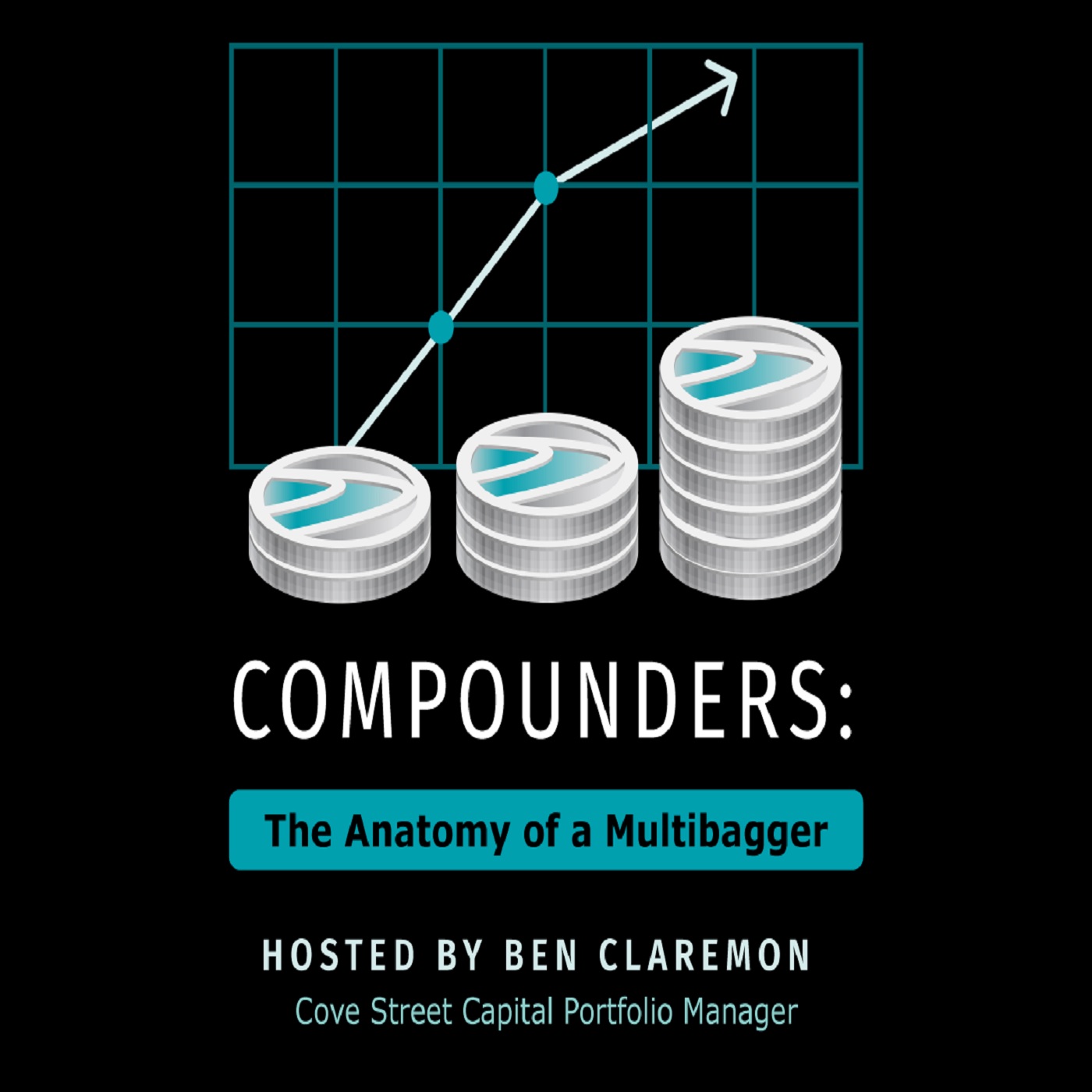 This week, we are replaying another one of our favorite episodes from Season 1. The reason is that we are about have the same guest on again to discuss a transformational merger the company announced after we released our interview. So, over the next two weeks we will have back-to-back episodes with Viasat's Co-Founder and Executive Chairman, Mark Dankberg.
In the episode from last Season, Mark and I discussed the nuances of the very dynamic satellite broadband industry, including why satellite broadband is not likely to be a winner-take-all market as well as the value of having a hybrid network of satellites at different orbits. In our second interview, Mark and I will talk about the rationale for the merger with Inmarsat and how the deal changes Viasat's long-term trajectory. So, please stay tuned for a multi-episode deep dive into the future of space communications.
EPISODE: 
My guest on the show today is Mark Dankberg, the co-founder and Executive Chairman of Viasat. Viasat is a 3.8 billion dollar market cap company that provides broadband and communication products and services worldwide. Viasat started off a defense-oriented company but has since layered on consumer and business-facing offerings by developing the world's leading high throughput geostationary satellites.
Over the next 2 years, Viasat will be launching 3 new satellites that will give the company the ability to offer global coverage to its military and in-flight WIFI customers. Additionally, Viasat is rolling out community WIFI initiatives to help people in emerging and frontier markets connect to the internet for the first time. All of this is happening while the company is facing a growing threat from low earth orbit satellite providers such as Elon Musk's Starlink.
Given how much is going on and the fact that Mark recently went from being the CEO to assume the Executive Chairman role, I thought it would be a perfect time to talk to him about the following topics:
- The future of the global satellite broadband industry, including competition with Starlink;
- What the US military needs now from Viasat and how that may evolve over time;
- The cultural differences between the defense and commercial sides of the company;
- How Viasat can benefit from all the space-related activity going on right now; and
- Why this was the right time to shift his focus
This episode of Compounders: The Anatomy of a Multibagger is sponsored by Tegus, an innovative and disruptive company that is changing the way professional investors work. For more information, please visit: https://www.tegus.co/
Key takeaways: 
- Deeply understanding your customers' wants and needs is a prerequisite for success in both D2C and B2B business. But, the more intermediaries you have, the less you can really understand your end customers. Also, working with distribution partners can be difficult if the goals of the organizations are not aligned.
- Not every industry is a winner-take-all market. Network effects and multisided marketplaces can create virtuous cycles and winner-take-all markets. In industries with supply constraints, negative network effects drive competition and ensure a diverse set of offerings.
- Bandwidth demand is heavily affected by geography and low-earth-orbit (LEO) networks are geographically limited. Despite offering low latency, every incremental satellite will only spend a fraction of its time over the areas with the most demand, and far more over oceans and other low demand areas. This is why a hybrid network that includes geostationary and LEO satellites is likely the best solution for customers.
- When a company is entering new markets or introducing new products, it is imperative to be a voracious reader of business history and theory, as well as to be well-grounded in the basic math that governs the industry.
- Modern warfare requires real-time information and instant communication. Accordingly, the U.S. military will need an up-to-date network of satellites with ground stations placed in safe locations in order to process and anticipate the moves of its adversaries.
Timestamps: 
1:18 - Introduction
2:56 - Diversifying into direct-to-consumer (D2C) with the 2009 WildBlue acquisition
5:06 - The organizational restructuring required when shifting towards D2C
7:06 - Building a D2C sales organization within a legacy B2B company
11:51 - Making stair-step improvements with every new satellite launch
18:50 - The process of deciding to build Viasat's own satellite
27:30 - Satellite broadband is not a winner-take-all market
31:32 - LEOs, GEOs, hybrid networks and why there is no "best" satellite design
45:27 - Building a cohesive culture with two distinctly different business segments
51:23 - Why Viasat 3 will play a key role in the future of warfare
58:25 - How Viasat benefits from all of the excitement around space
62:40 - What Mark has learned from Baupost Group's founder Seth Klarman
65:53 -  Being confident in putting out guidance even before the Viasat 3 satellites launch
70:55 - The least understood aspects of Viasat
To get all the latest updates about the podcast, see who we'll have on next, as well as watch the video version of the pod, please follow us on twitter at @BenClaremon and subscribe to the SNN Network YouTube Channel at www.youtube.com/snnwire.
For more information about Cove Street Capital, please visit: https://covestreetcapital.com/
iTunes: https://apple.co/3xlUvPY
Spotify: https://spoti.fi/3jxkxLl
Each new episode will be available every Tuesday morning on Apple, Spotify and all podcast streaming platforms.
All opinions expressed by your hosts and the podcast guests are solely their own opinions and do not reflect the opinion of Cove Street Capital or any affiliates. This podcast is for informational purposes only, it is not investment advice, and should not be relied upon for any investment decisions. We are not recommending the purchase or sale of any securities. The hosts and guests may be beneficial owners of the securities discussed. You should not assume that the securities discussed are or will be profitable.