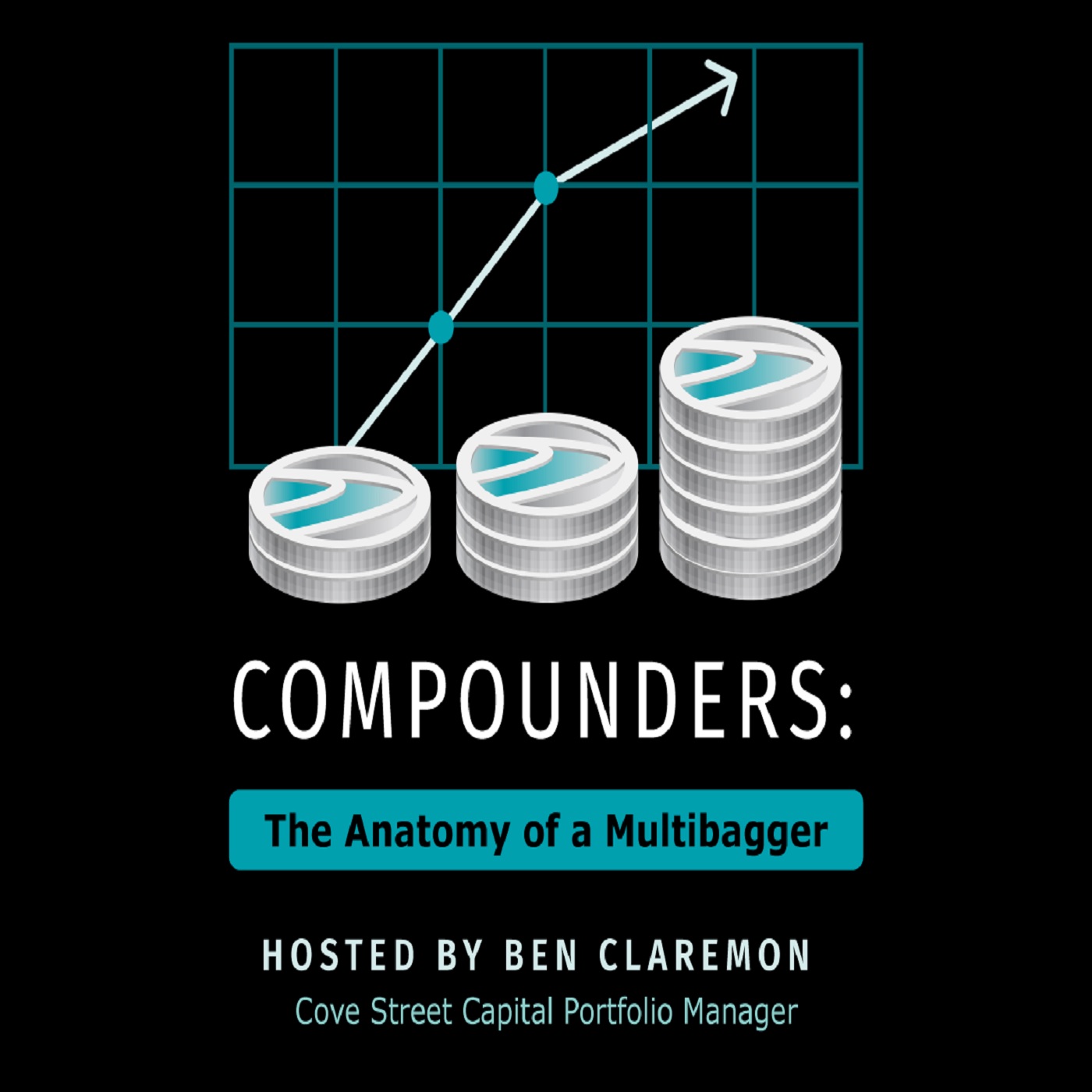 This week, we are replaying one of favorite episodes from Season 1. Due to the complexities that come with the upcoming Q4 earning reporting season, we needed to take a week off between new episodes. However, we will return the week after with a new interview with the CEO of an $800 million dollar market cap software company. Tom Gayner is the Co-CEO of Markel Corporation and the wisdom he shares on life and on investing is always eye opening and valuable. We interviewed Tom in August of last year for Episode 2 of Season 1. The Compounders audience has built since August and many of our newer listeners may not even be aware of the Gayner interview. So, whether you have had a chance to listen to the interview or not, we hope you enjoy it. 
EPISODE:
My guest on the show today is Tom Gayner, the co-CEO of Markel Corporation. Markel is a Fortune 500, $16.7 billion market cap financial holding company that primarily operates in the insurance and re-insurance industry. Though Tom has only been in the co-CEO seat since 2016, he has been with Markel for close to 30 years and he has been an investor longer than that. Markel has been compared to Berkshire Hathaway in both structure and performance and Tom has been a key architect of the company's diversification away from insurance through the acquisition of operating businesses. In fact, Markel Ventures has gone from $1.2 billion in revenue in 2016 to about $2.8 billion today.
Tom is well-known in the value investing community for his charm and intellect. Also, many people who have made the trek to Omaha for the Berkshire Shareholder Meeting have also attended the Markel Breakfast event. I had the opportunity to listen Tom speak a number of times in Omaha and that is why I thought he would be a great guest on the podcast. In this conversation, we will cover:
- His thoughts on what makes a compounder
- How to invest more like a grandmother than a Wall Street trader
- And why he is a better investor because he is a CEO—and vice versa
Click the timestamp to jump to each answer:
1:38 - Introduction
3:07 - The 2008-09 financial crisis and Markel's response
7:55 - The benefits of a legacy of family ownership
11:39 - Comparing today's market to that of 1998-99
15:53 - The benefits of investing like a grandmother
18:18 - How being a Co-CEO has made Tom a better investor
24:09 - How to tell if a person is a good cultural fit
28:35 - Building culture by articulating what your company stands for
32:15 - Bottom up and top down approaches to compounding
35:39 - Applying the Colfax Business System at Markel
38:08 - Some challenges of working within a family-controlled business
42:03 - Markel's willingness to invest today for future benefit
48:45 - How Markel Ventures helps diversify the company
51:53 - Why culture is a big part of the moat around Markel's insurance operations
55:14 - The emergence of ESG and embedding Quaker values
62:30 - Tom's ideal legacy within Markel
63:50 - Learning from your mistakes to become more adaptable
66:14 - Starting with principals and then learning by doing
69:15 - The most under appreciated aspects of Markel
To get all the latest updates about the podcast, see who we'll have on next, as well as watch the video version of the pod, please follow us on twitter at @BenClaremon and subscribe to the SNN Network YouTube Channel at www.youtube.com/snnwire. 
iTunes: https://apple.co/3xlUvPY
Spotify: https://spoti.fi/3jxkxLl
Each new episode will be available every Tuesday morning on Apple, Spotify and all podcast streaming platforms.
All opinions expressed by your hosts and the podcast guests are solely their own opinions and do not reflect the opinion of Cove Street Capital or any affiliates. This podcast is for informational purposes only, it is not investment advice, and should not be relied upon for any investment decisions. We are not recommending the purchase or sale of any securities. The hosts and guests may be beneficial owners of the securities discussed. You should not assume that the securities discussed are or will be profitable.