Welcome to the Compounders Podcast. On this show, Host and Investor, Ben Claremon, will explore the topic of compounding from various angles, including through interviews with public and private company executives, investors who focus on compounders, and newer investment firms that are building a business they hope will become more valuable over time.
Episodes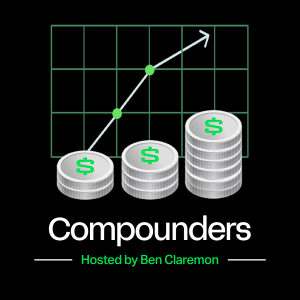 Wednesday Apr 06, 2022
Wednesday Apr 06, 2022
Our guest on the show today is Tom Logan, the CEO of Mirion Technologies. Mirion was founded in 2005 and Tom has been the company's only CEO over that period of time. Mirion is a global leader in radiation measurement, serving end markets such as nuclear, life sciences, healthcare and industrial. Mirion recently became publicly traded via a SPAC, but unlike many other de-SPACed companies, Mirion has a long operating history and generates positive EBITDA. The company has had to weather a number of headwinds over Tom's tenure, including the Great Financial Crisis, the Fukushima nuclear disaster in Japan, and of course COVID. Despite that, the company has grown consistently through organic and inorganic means and expanded its margins meaningfully. With all of that as a backdrop, I was excited to talk to Tom about:
The current state of the base of nuclear power plants around the world and how the Russia-Ukraine conflict is impacting nuclear policy;
How the company is positioning itself to grow within the medical end market;
What he has learned from Mirion Chairman Larry Kingsley, who achieved tremendous success as CEO of IDEX and Pall Corp.;
The elements of the business model that lead to sticky, recurring revenue; and
How the company hopes to achieve its mid-single digit growth algorithm
This episode of Compounders: The Anatomy of a Multibagger is sponsored by Tegus, an innovative and disruptive company that is changing the way professional investors work. For more information, please visit: https://www.tegus.co/ 
To get all the latest updates about the podcast, see who we'll have on next, as well as watch the video version of the pod, please follow us on twitter at @BenClaremon and subscribe to the SNN Network YouTube Channel at www.youtube.com/snnwire.
For more information about Cove Street Capital, please visit: https://covestreetcapital.com/
iTunes: https://apple.co/3xlUvPY
Spotify: https://spoti.fi/3jxkxLl
Each new episode will be available every Tuesday morning on Apple, Spotify and all podcast streaming platforms.
All opinions expressed by your hosts and the podcast guests are solely their own opinions and do not reflect the opinion of Cove Street Capital or any affiliates. This podcast is for informational purposes only, it is not investment advice, and should not be relied upon for any investment decisions. We are not recommending the purchase or sale of any securities. The hosts and guests may be beneficial owners of the securities discussed. You should not assume that the securities discussed are or will be profitable.